For a Global Tomorrow

Add Digital Innovation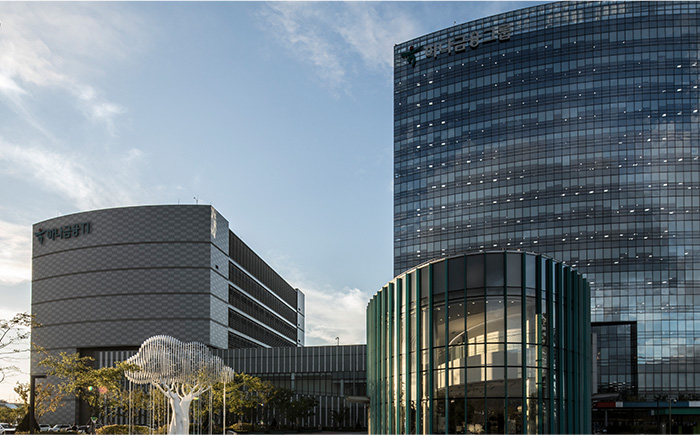 Hana TI, one of the top 4 financial groups' IT subsidiary company in the Republic of Korea,
is leading the financial IT field.
Based on our global finance experiences,
we would like to share our finance system know-how with you.
A subsidiary of Hana Financial Group*, Hana TI is specialized in IT and provides a full range of sophisticated financial services in the fields of banking, securities, payment cards, insurance, and capital.
By carrying out strategic projects to achieve future growth in mobile, security, global services, and UI/UX technologies, Hana TI is leading innovation at Hana Financial Group by expanding upon various new technologies, including AI, blockchain, big data, and cloud technologies, in tandem with the Fourth Industrial Revolution.
Hana TI is the first Korean financial institution to establish an overseas IT subsidiary in Indonesia to conduct a global business focused on financial solution services, and is gradually expanding its scope to focus on Asia such as Indonesia, Vietnam and Myanmar.
Hana Financial Group
With the Korean financial industry's most extensive overseas network, Hana Financial Group is poised to become one of the world's leading financial groups. This position is the result of the consistent business growth the group has shown since its inception in 1971 as Korea Investment & Finance, followed by its conversion to a commercial bank in 1991 and financial holding company in 2005.
Vision and Mission
Mission

Growimg Together, Sharing Happiness

2025 Vision

The Trusted Permier Global Financial Group

Best 2025 Strategic Goals For 2025

Best Bank No.1 In Bank Profits
Expanding To Global Global 40%
Stable Portfolio Non-Bank 30%
Trusted Group Increased Brand Awareness

Power On Integrity Core Values

Passion
Openness
With Customer
Excellence
Respect

INTEGRITY